Unlock the full potential of your drug discovery process with our cutting-edge solutions
In the fast-paced world of drug discovery, staying ahead is essential. That's why our advanced solutions are here to empower your drug discovery process and drive it towards success. With our team of dedicated experts, we bring a wealth of expertise in assay analysis, method validation, M10 reporting, genotyping, gene expression, and lab performance monitoring and optimization.

At the core of our offerings lies a deep understanding of the life sciences landscape. We know the challenges you face, the complexities of your research, and the importance of making data-driven decisions. Our solutions are carefully crafted to address these needs and provide you with the tools and insights necessary to accelerate your drug discovery efforts.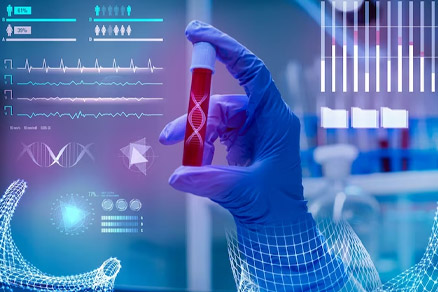 Assay Analysis

When it comes to assay analysis, we bring a meticulous approach to ensure accurate and reliable results. From PK and ADA to qPCR, RT-qPCR, dd-PCR, LCMS, and VNA assays, our comprehensive assay analysis solution suite will enable you to gain valuable insights into your experimental data.
Method Validation
M10 Reporting
Genotyping and
Gene-expression
Lab Performance Monitoring
and Optimization
Partnering with us means gaining access to a suite of solutions tailored to meet your unique needs. Whether you're a research institution, pharmaceutical company, or biotech start-up, our advanced solutions will empower your drug discovery journey, enabling you to make informed decisions and accelerate the development of life-changing therapies.